ORDER NOW for christmas - FREE SHIPPING FOR ONLINE ORDERS.
Why we're the goods ...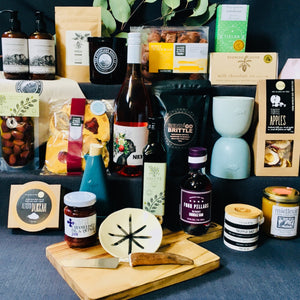 100% REGIONALLY SOURCED
Gathered Goods Australia sources uniquely from regional Australia, the relationship with our producers is integral in ensuring the quality of our hampers and the freshest produce for our clients.
CHRISTMAS HAMPERS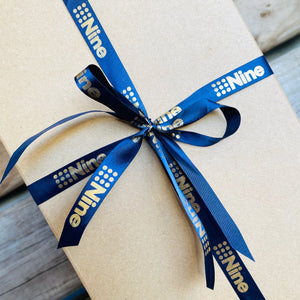 BRANDED PACKAGING
We adore working with businesses who demonstrate a high level of appreciation for both their team members & clients.
Our hampers communicate without words, the esteem with which you hold your team, & respect towards your clients.
TEAM & CLIENT GIFTS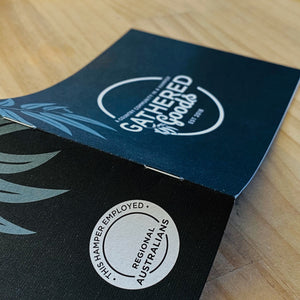 CELEBRATING SMALL BUSINESS
Don't you want to know how many Aussie's you're impacting when choose your gift? Our regional employee tally celebrates the contribution our producers make to their communities.
MEET OUR MAKERS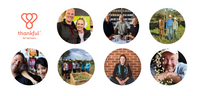 Thankful4Farmers Partnership
​At Gathered Goods Australia, supporting small regional business is at the heart of our WHY.
The resilience demonstrated of late by communities in regional Australia, continues to motivate & inspire us to advocate on their behalf in the gifting market.

Donating $3 from every platter hamper to Thankful4Farmers is our way of supporting diverse range on projects in regional Australia.
Thankful4Farmers is a collaborative initiative bringing together industries, brands, influencers and consumers in a united effort to amplify awareness and generate scalable funding to create transformational impact to support sustainable agriculture and regional communities.
find out how you can help - here
ABOUT OUR FOUNDER | Georgie Rogers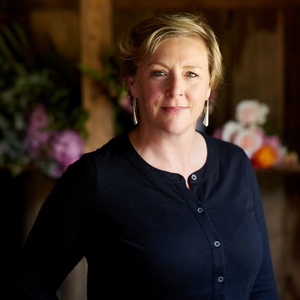 Georgie Rogers left her life in Italy to return to her roots in New England via the Yarra Valley in Victoria. There she thrived in a food and wine region proud of it's connection to the land. She was inspired by the abundance of forward thinking producers who succeeded in attaching themselves to their origins.
Her time at Strada Del Vino Terra di Arezzo in Italy gave her an insight into the power of locality, where producers come together marketing their products and services by binding themselves to the uniqueness of their Terroir.
Upon her return the New England, and when her children reached school age, Georgie wondered how she could reconnect with a time in her life when she had been so inspired, and began Gathered Goods Australia, a hamper business that sources it's wares from Regional Australia. A curated pantry from regional Australia, Gathered Goods Hampers provide a unique opportunity for you to gift the best that our regional areas have to offer.
Georgie has a vision to create events in these regions promoting the producers and their locality as a whole.